Uploaded 9th Sep '12
0.496 MB
version 1.2.0
3,028 downloads
Application

Uploaded By
ihackcydia
see all 2731 packages ›
Flag ▼
BattSaver
Économiser votre batterie avec BattSaver ! clever efficient power management system
Description Française :
BattSaver est un tweak qui va vous permettre d'économiser un maximum la batterie de votre appareil. En effet le tweak propose des fonctionnalités visant à diminuer la consommation de votre appareil, le tout étant bien évidemment totalement automatisé.
Par exemple le tweak propose de désactiver certains services (Wi-Fi, 3G, etc.) lorsque ceux-ci ne sont pas utilisés. Le développeur annonce que la durée de vie de la batterie est multipliée par deux.
Requires iOS 5 or higher
Requires iPhone. Not for iPod or iPad
The only tweak that can double your battery life
- Clever: automatically switches off battery-draining components when unused
- Efficient: up to 2 times battery life and more!
- Wise: extends battery life time by reducing number of charge cycles
- Clear: includes monitoring views to check battery state in real-time!
- Intuitive: with pull to refresh feature
BattSaver app on your home screen
Screenshots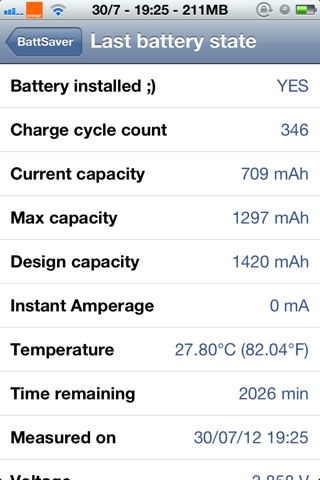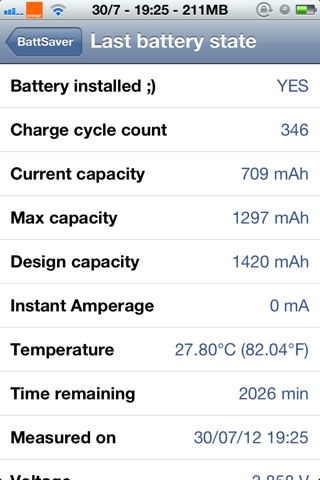 ..more ∇
?
Would you like BattSaver on your iDevice?
add http://ihackcydia.myrepospace.com/ to your Cydia Sources