Uploaded 30th Jul '12
0.044 MB
version 1.0
93 downloads
Application

Uploaded By
ihackcydia
see all 2731 packages ›
Flag ▼
ChooseMyFunctionV2
Choisissez une action spéciale à réaliser en cliquant sur l'icône du Springboard ! special App icon with custom functionality
Nécessite iOS 5 ou +
ChooseMyFunction est une nouvelle application qui vous permettra de choisir une fonction parmi celles proposées, qui sera réalisé quand vous cliquerez sur l'icône présente sur le Springboard.
Requires iOS 5 or higher
With ChooseMyFunctionV2, you will be able to choose the function of one application : "MyFunction".
It's so much better and faster than ChooseMyFunction and it add actions ! Look at the screenshot.
A special action icon will be added to your home screen.
Configure options from Settings app.
Screenshots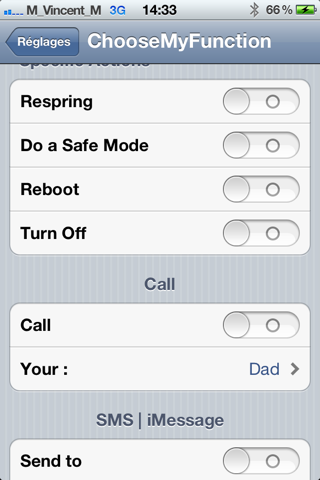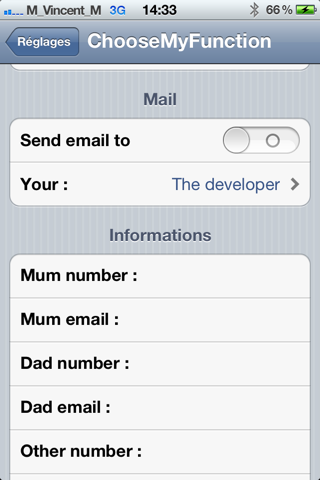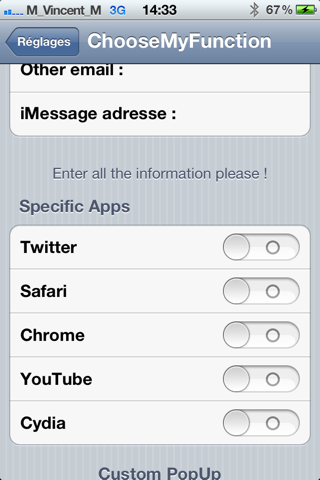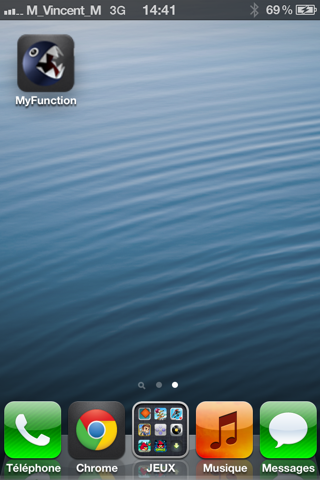 ..more ∇
?
Would you like ChooseMyFunctionV2 on your iDevice?
add http://ihackcydia.myrepospace.com/ to your Cydia Sources